SPANISH TASTING ROOM AND WINE BAR
A piece of Spain in the West Coast
Jamoneria by ARC is a unique experience.
A place where you can try multiple Spanish plates and tapas and then take home.
Discover your favorite Spanish Food every, Friday, Saturday and Sunday.
It is a piece of Spain and a must-stop for
Spanish gastronomy lovers.
Immerse yourself in Spanish cuisine with tapas such as Tosta de Jamon Iberico (traditional Spanish bread with Iberian Ham ,tomato and evoo) and Anchoas del Cantábrico 00 con Aguacate (Cantabrian Anchovies 00 with avocado), among others.
If you are a seafood lover, you should try our Gambas Cocidas de Huelva (distinctive white shrimp from the south of Spain), Carabineros (red king prawns), and langostino de Sanlucar (Sanlucar prawns), a Spanish delicacy.
The best part is that you can take it all with you and then recreate your tapas at home.

"Tapas is a lifestyle, a philosophy, a religion. Tapas is all about sharing good food with good people. Tapas is something that you eat with one hand so you can drink with the other"
The finest flavors of Spain
As importers of Spanish goods, we have a large selection of products available and the tasting bar is meant to be the perfect setting for you to discover which tapas you enjoy most.
Jamoneria is the ideal place for fans of Spanish cuisine to come and get their products directly from the source, while also receiving expert advice on what they are looking for.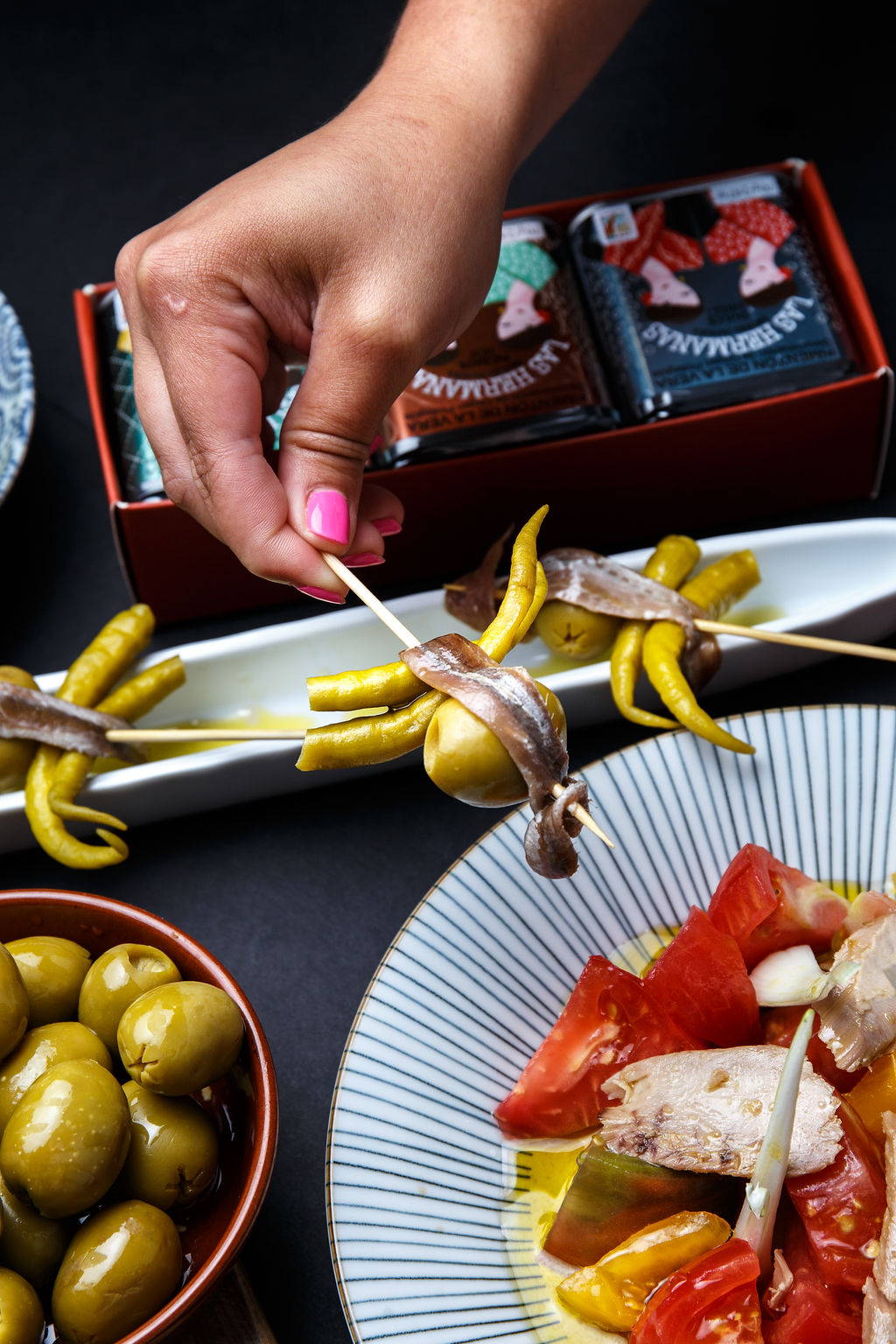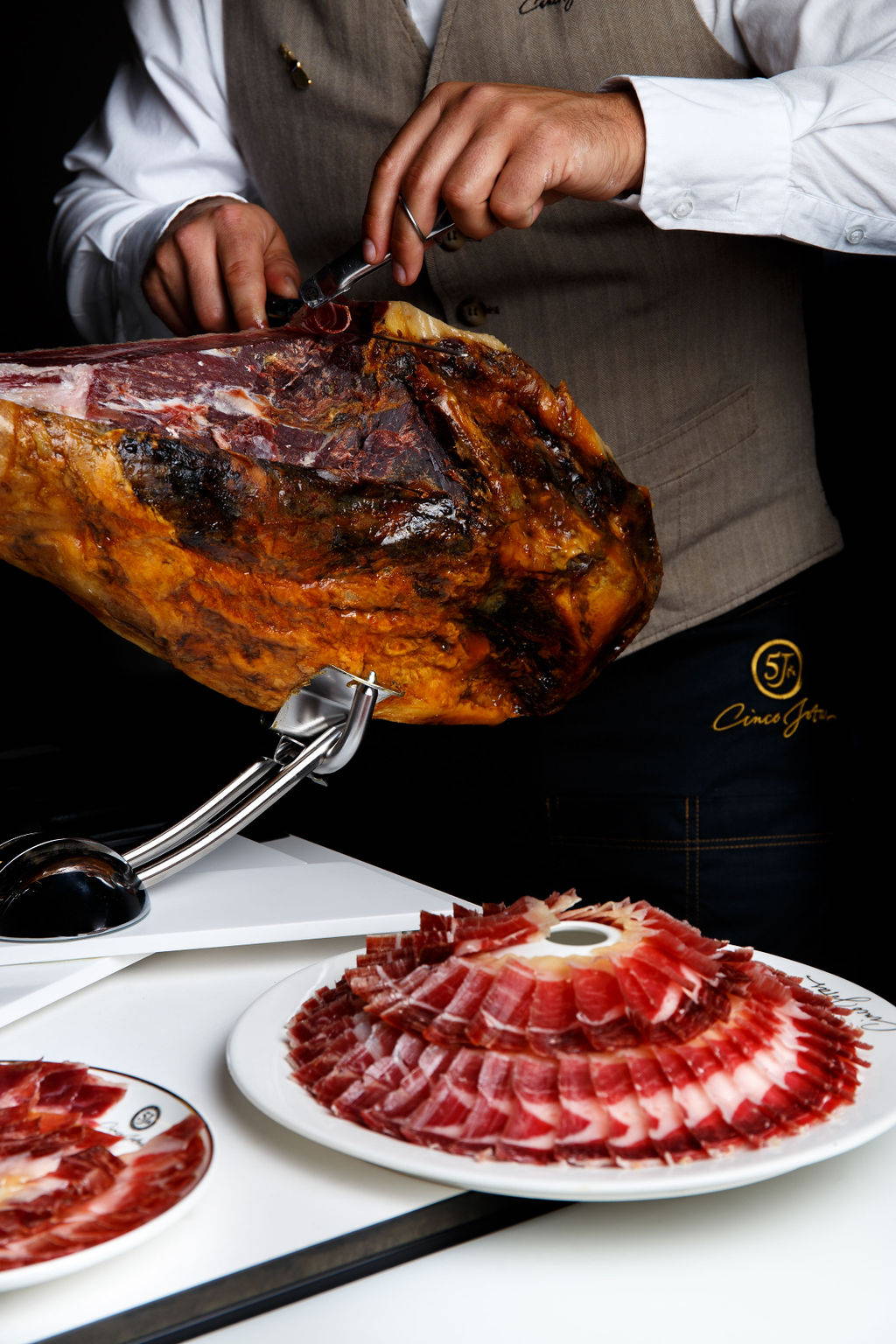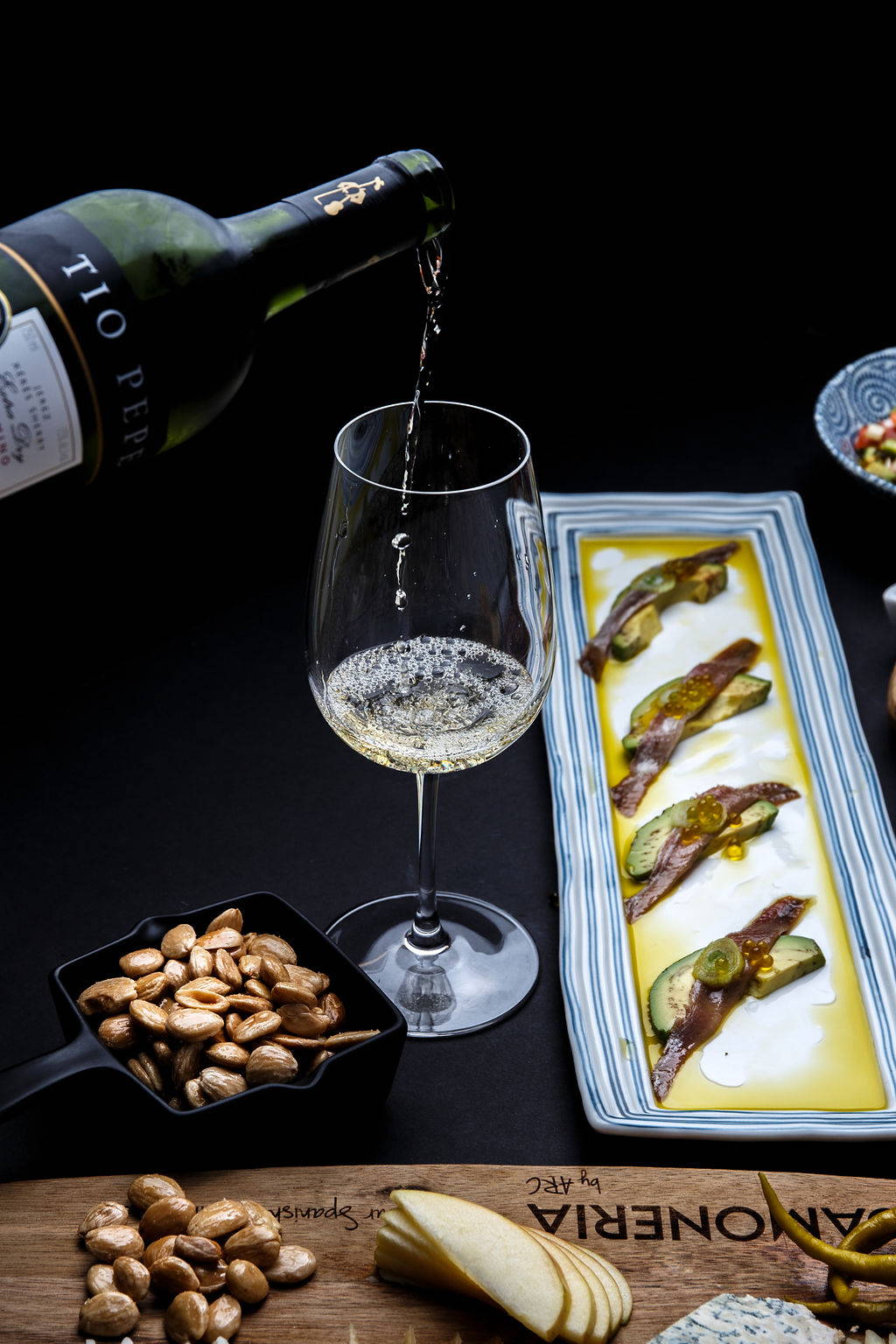 When it comes to discovering the menu's unique specialties, we emphasise the importance of complementing wine with food.
"Tapas are supposed to be eaten with one hand while drinking with the other,"