THE ART OF HARMONIOUSLY
COMBINING FOOD WITH SPANISH WINE
"TIO PEPE" FROM ANDALUCIA
The Soul of Jerez
Tío Pepe is a person, icon and especially wine. Wine 100% from Palomino Fino grapes, of biological aging and that at least rests 4 years in American oak boot following the traditional Solera system.
On the palate completely dry with reminders of almonds, green olives, green apple and slightly bitter
Tío Pepe should be served very chilled in a small white wine glass in order to appreciate the full bouquet of aromas.
Our recommendation is undoubtedly to accompany it with a hand carved plate of Cinco Jotas Ibérico ham, thus joining two authentic jewels of Spain.
Everything tastes better with a Fino sherry!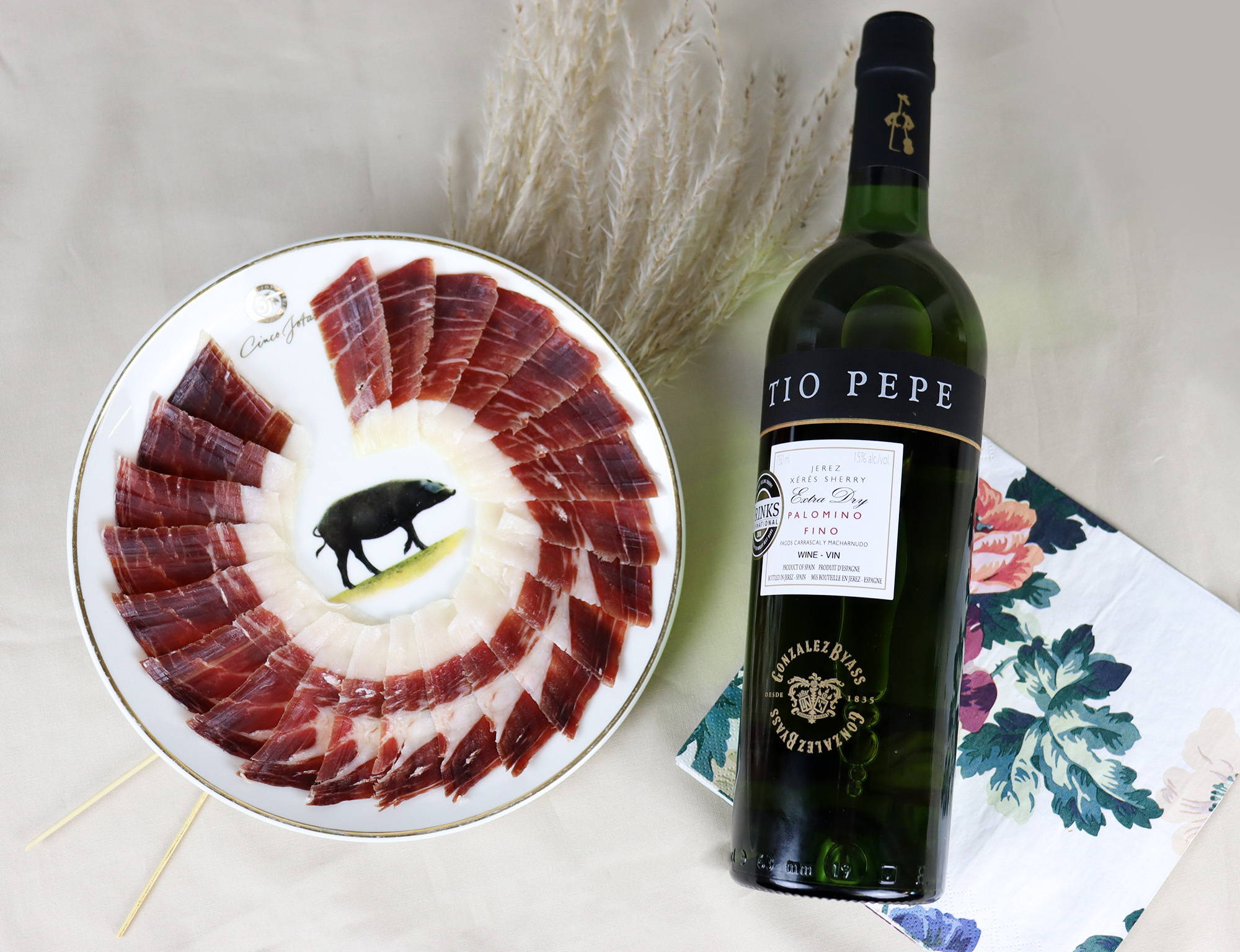 "BICO DO CABO" ALBARIÑO WINE
FROM RIAS BAIXAS
The same freshness of the sea in the glass
It is a refreshing wine, like biting into a ripe juicy apple. It has a beautiful acidity that awakens the palate. It is a fruity wine of great aromatic intensity.
It is made with grapes from the best vineyards in the interior of the Val do Salnés. The grapes are harvested in the morning to retain the maximum aromas and freshness. The drained must is cold fermented using yeasts that enhance the primary varietal aromas. Once completed, the wine is cold stabilized and filtered to preserve aromas and freshness.
Our recommendation to accompany the Albariño BICO DO CABO which has a very delicate aroma, high natural acidity, and freshness, from Las Rias Baixas in Galicia (northern Spain) is undoubtedly "Matrimonio" Cantabrian anchovies and white anchovies.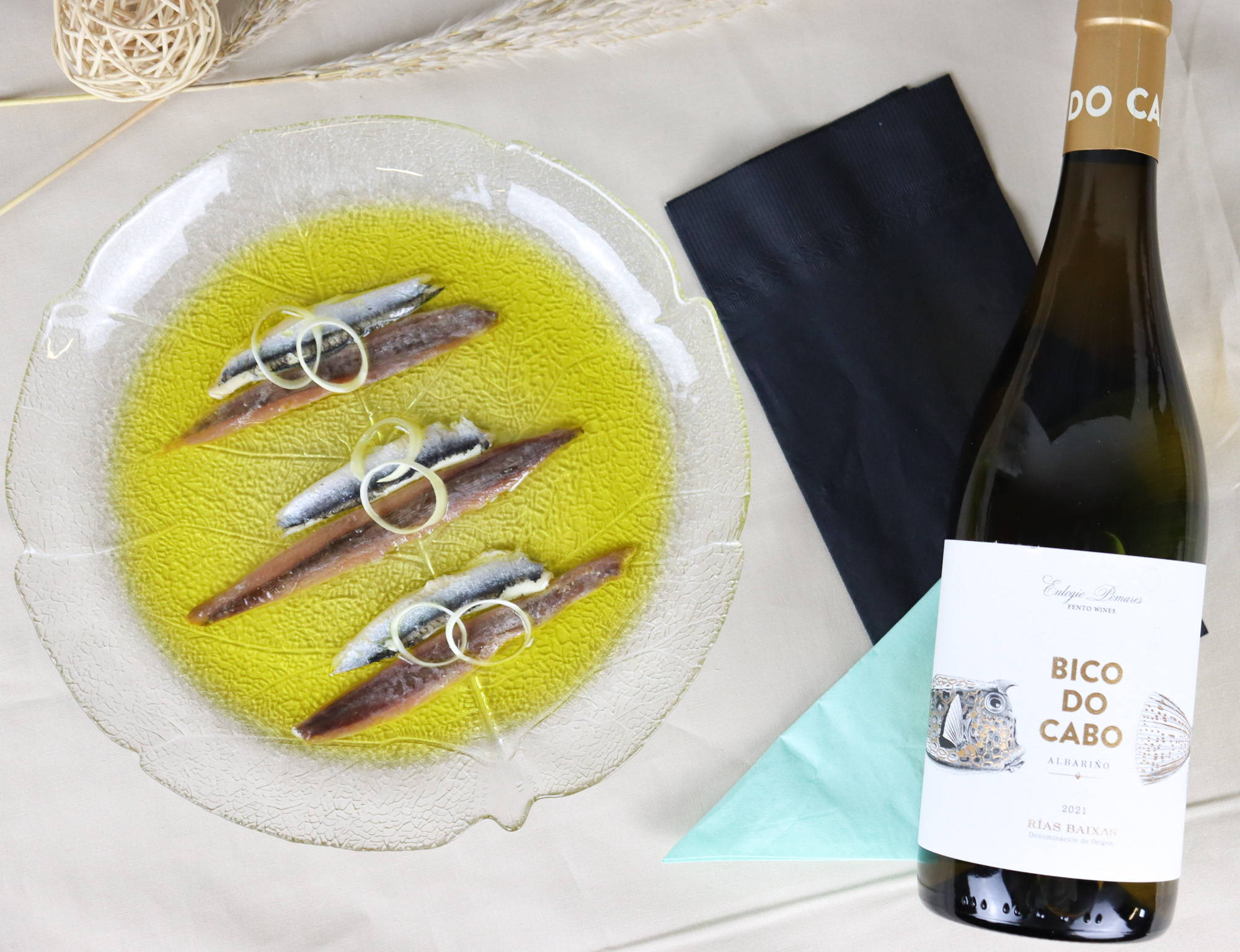 "PETRONI" VERMUT

FROM GALICIA
The Galician Nature

Explosion of Atlantic freshness and soft balsamic nuances, medicinal and spicy nuances.
It has a fresh, ample and elegant entry in the mouth, capable of balancing acidity, sweetness and a touch of bitterness. It has great volume, amplitude and a long finish.
This vermut is elaborated in Galicia, northern Spain. It is one of the best brands of vermouth for its unique flavor and its meticulous elaboration and meticulous hand selection of 29 autochthonous herbs.
We show you the spectacular pairing for one of the best vermouths on the market the "Gildas" anchovy, olives and guindilla pepper, 2 pintxos.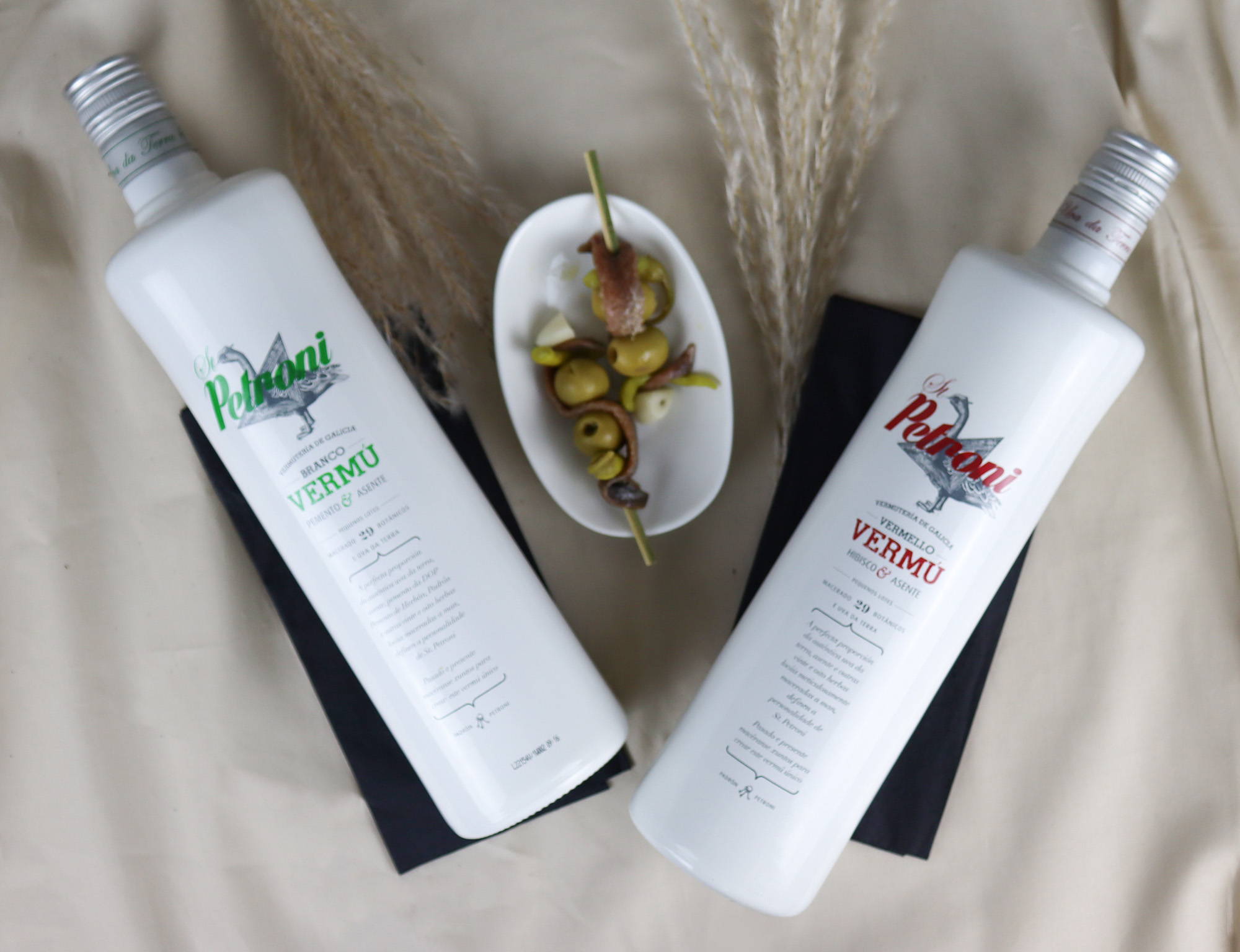 "PARPADOS" RIBERA DEL DUERO D.O.
The heart of Ribera del Duero
Family estate in the heart of Ribera del Duero, produce this powerful but diverse Tempranillo combining their scientific background along with the tradition of their ancestors. The grapes are organically.
Only 3500 bottles have been produced, taking care of the whole process with love and care, making this wine a truly unique wine.
Silky, ample and with length, fresh on the palate.
The perfect pairing for this wine is the Presa Ibérica "al ajillo" pork shoulder blade, parsley and garlic.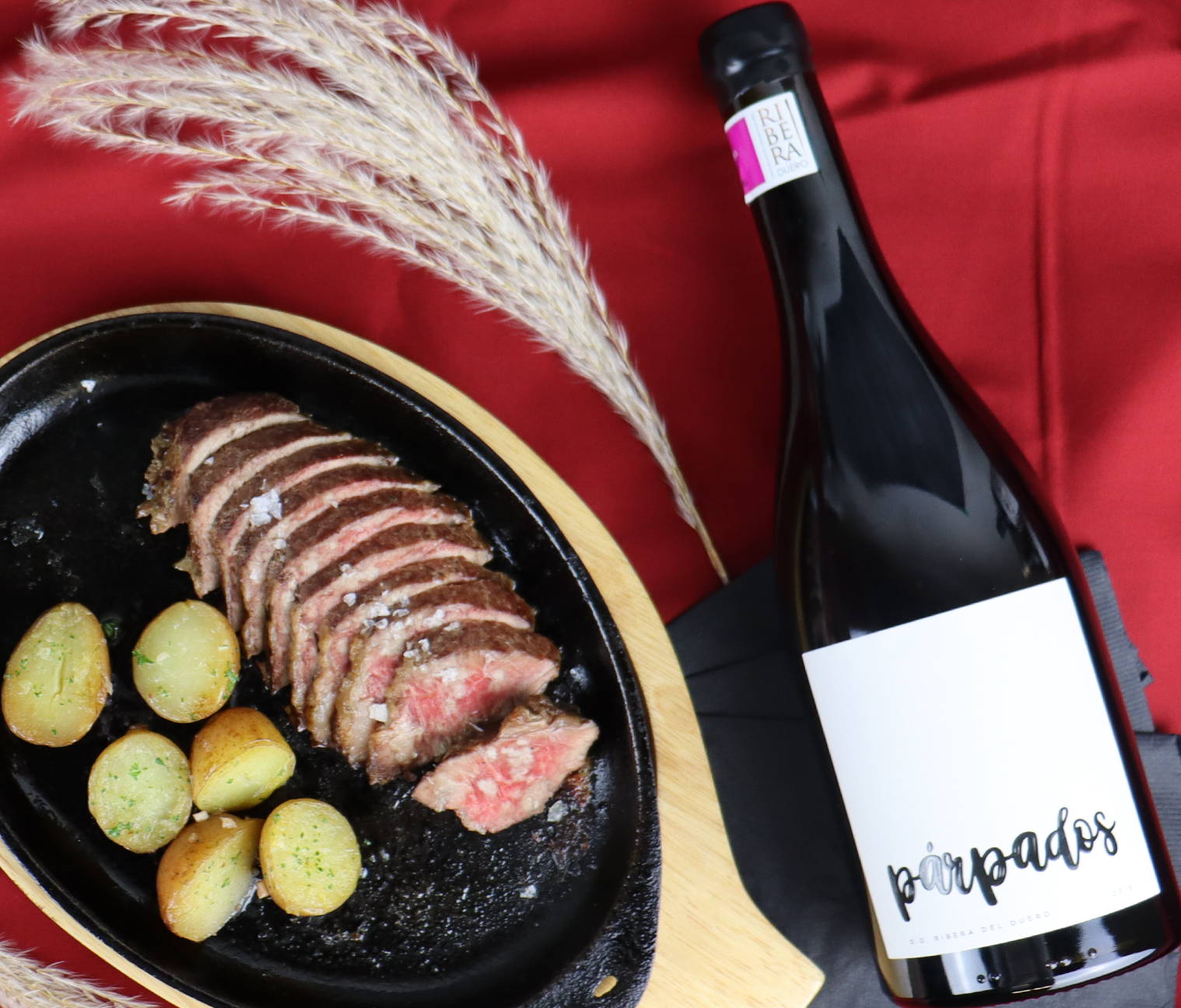 "The best thing about a good Spanish wine is to be able to drink it in good company"