WHAT IS CHINESE NEW YEAR?
In ancient Chinese days, the appearance of the second new moon after the winter solstice and ending on the full moon fifteen days later (the period between the twenty-first of January and the twentieth of February) marks the beginning of the Chinese New Year. It is time to visit family and friends and have special meals, fireworks, and gift-giving.
Chinese New Year, also known as the Spring Festival or Lunar New Year, is the most important traditional holiday in the Chinese calendar.
This year is a time for families to gather and celebrate together. Large families of several generations sit around round tables and enjoy food and time together; these customs are very similar to those we have in Spain during Christmas.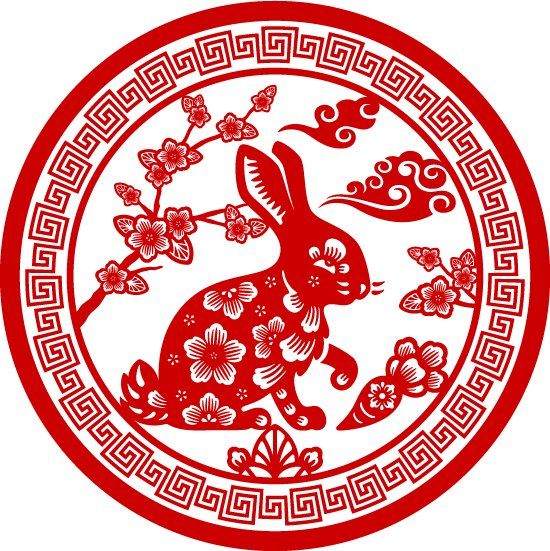 The upcoming Year of the Rabbit, however, embodies yin, the passive principle of the universe, which manifests in relaxation, fluidity, quietness and contemplation. According to Chinese culture, the rabbit represents peace, prosperity and hope. This means that it is the beginning of a new era, where many people can have new growth opportunities after chaotic years as this animal symbolizes wit, vigilance, longevity, and quick thinking.
WHAT DO YOU EAT ON CHINESE NEW YEAR?
A table is full of delicacies that can be prepared weeks in advance. This traditional event is crowned with a special meal; the more quantity, the more abundance there will be next year.
Food is a fundamental part of the festival as tradition says that several foods bring good omens so you should choose carefully what to eat. For example, one of the foods that bring good luck is pork. That is why eating a lot of Ibérico Ham is so common during these dates. It is a highly appreciated and demanded product in China. Moreover, it is very versatile as you can eat it on its own or add it to some of your recipes.
Ibérico pork is considered to be one of the foods that brings good luck, there are many cuts such as Pork Shoulder Blade "Presa", Pork Side Belly "Secreto", Ibérico Pork Tenderloin "Solomillo"... The best way to cook these delicious cuts of meat is to sprinkle them with Maldon sea salt and olive oil to cover the meat and brown it in a hot pan for 4 minutes on each side to get a magnificent browning.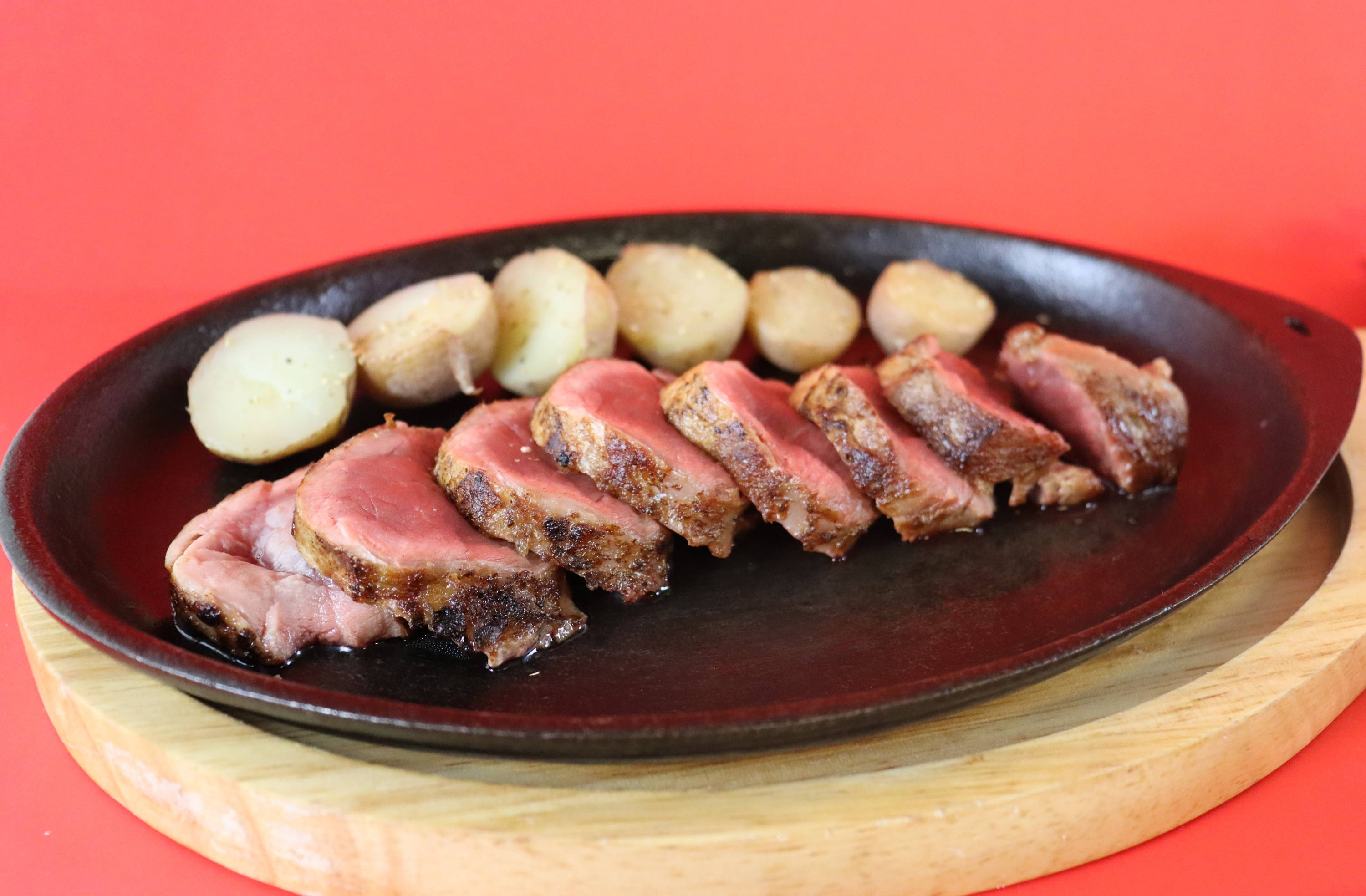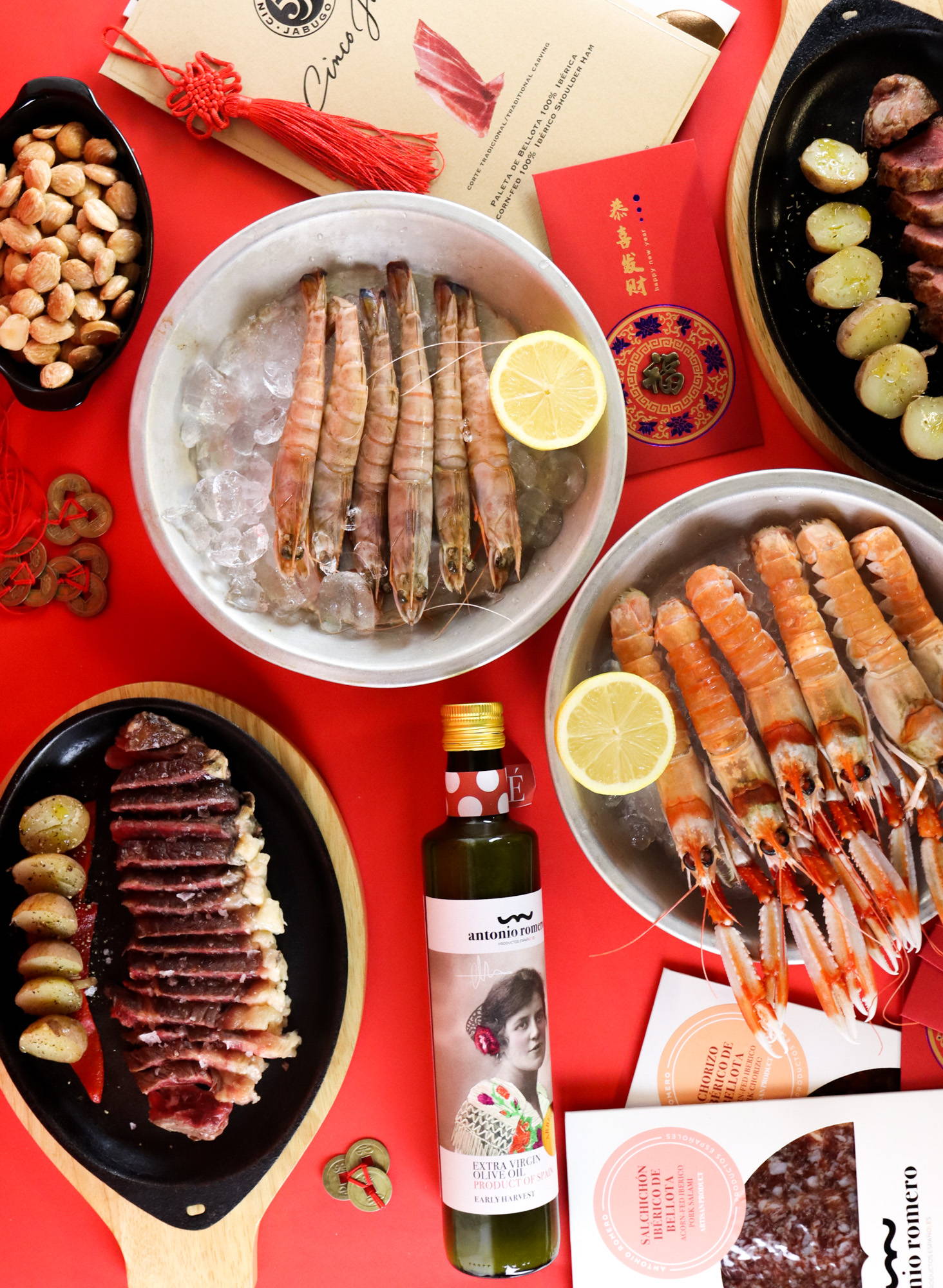 Suckling pig "Cochinillo"is also a popular dish at this time of year; as well as being delicious, it is easy to prepare and is a delicacy you can share with all your guests.
All the foods that are chosen to symbolize long life, health, good income, and prosperity. We can see a close link between Spanish gastronomy and Chinese culture.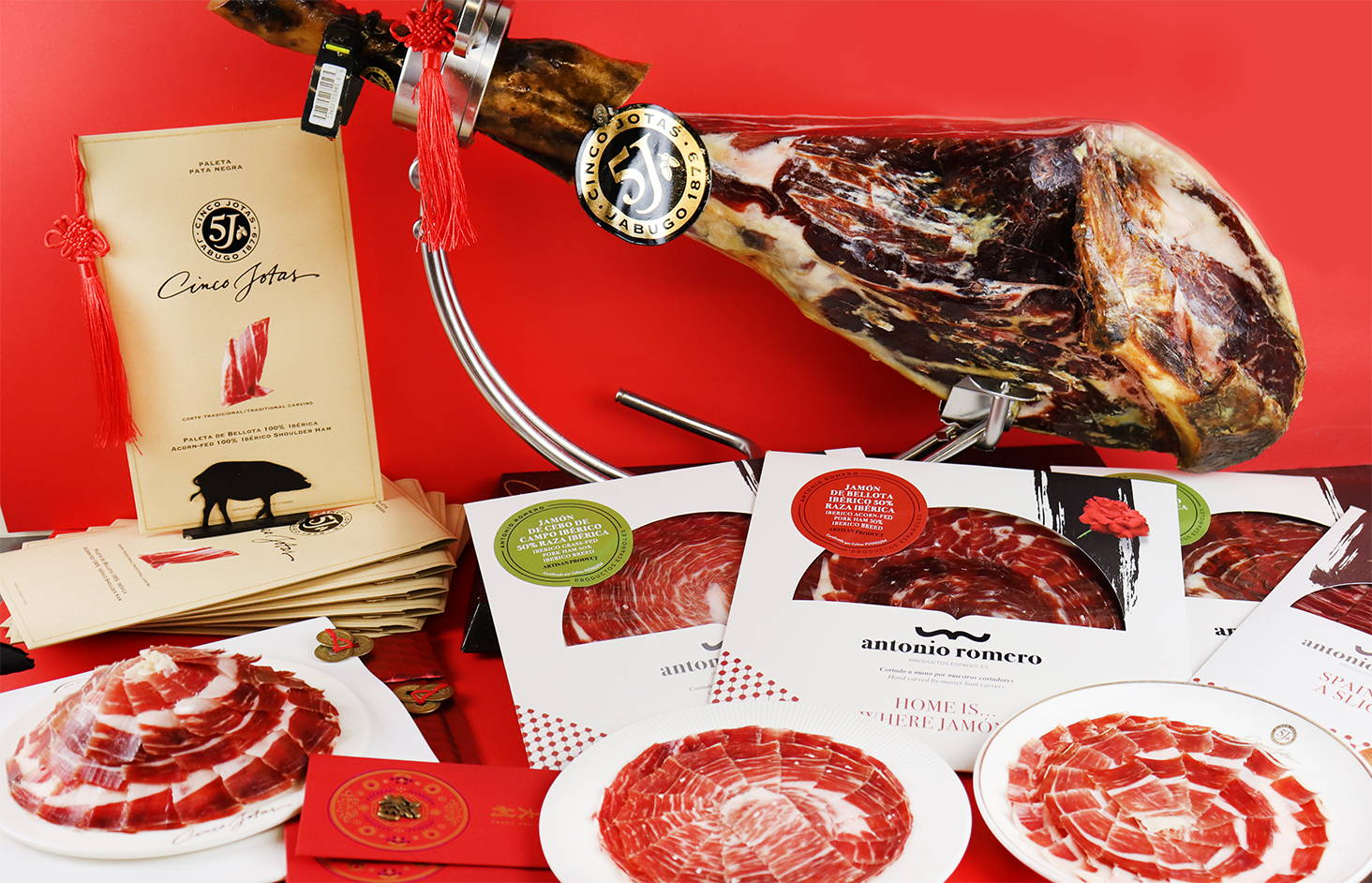 CHINESE NEW YEAR WITH THE BEST "JAMÓN"
One of the essential parts of the festivities is the food, so great care and attention is given to choosing and preparing each dish that will be enjoyed at the table with your loved ones.
We come to talk about pork, a food that culturally is a good omen. What better than consuming the best breed of pig; the Iberian breed, thanks to its breeding and feeding, is a delicacy in any of its cuts or forms.
You can taste it in our hams: Cinco Jotas 100% or ANTONIO ROMERO Productos Españoles; you can serve it as an appetizer or add it to any of your recipes, for example, in the filling of gyozas.
In addition, if you want to enjoy the whole experience and that all your guests enjoy an unforgettable candle, you can buy an entire ham and become an absolute ham master carver.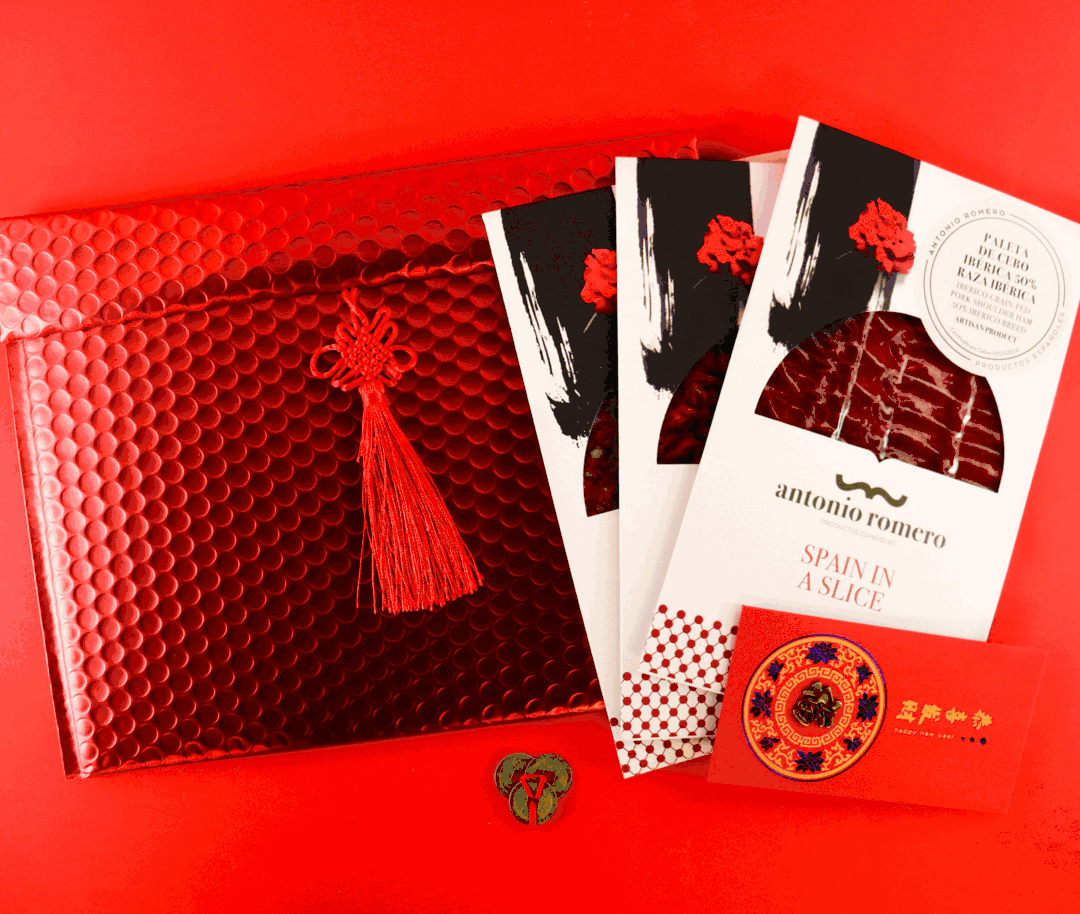 Don't be afraid to move slowly; be afraid just to stand still.
— CHINESE PROVERB